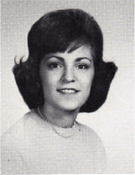 The Post and Courier (Charleston, SC)
July 15, 2010 Thursday
Final Edition
Double shooting rocks area;
No shots reported heard in apparent murder-suicide
BYLINE: PRENTISS FINDLAY, The Post and Courier
SECTION: LOCAL & STATE; Pg. B1
LENGTH: 527 words
MOUNT PLEASANT - Residents of Millbrook Court in the Longpoint subdivision were stunned Wednesday by news of an apparent murder-suicide on the peaceful, well-manicured cul-de-sac.
"I'm just shaking because I heard what happened. I can't believe it," Cynthia McDonough said.
Officers responded to a report of a shooting and possible suicide at 12:12 a.m. and found the bodies of a man and a woman, both of whom had been shot, Capt. Stan Gragg said.
Gragg said it appears the husband shot his wife and then turned the gun on himself.
A police report released Wednesday identifies the couple as Bruce Skinner, 59, and Marilyn Skinner, 62, both of 2072 Millbrook Court. Bruce Skinner was a medical doctor and his wife was a hospice nurse, neighbors said.
McDonough said she had no hint that anything was amiss next door at the Skinner home when she left for work Wednesday morning. A neighbor called her that afternoon to tell her what happened. "I almost fainted," she said.
"They were just so quiet, very quiet people. They were very good neighbors," she said.
Marilyn Skinner has four adult children who live out of state. Bruce Skinner had no children, McDonough said.
She saw no hint of trouble between the couple. In the mid-1980s, the McDonoughs built the first house on Millbrook Court.
"To us he was perfectly fine. They just bought a toy poodle puppy," McDonough said of Bruce Skinner.
Marilyn Skinner was soft-spoken, loved tending garden and always was out pulling weeds while Bruce Skinner liked to walk the dog. Sometimes he carried it in his arms, McDonough said.
McDonough said the Skinners would buy Girl Scout cookies from her daughter.
Neighbor Leah Rust said Bruce Skinner was really friendly. "He was real sweet," she said.
Kathy McTear said she was sitting outside on a porch about midnight when she heard a man's voice in the general vicinity of the Skinner house.
"It was just kind of a quick yelling. It just sounded like somebody yelling and storming into the house," McTear said.
Neighbors reported hearing no shots. They saw no blue lights or police during the night. The next morning, it was like nothing had happened, they said.
Two police officers went door to door Wednesday talking to neighbors. The officers would not comment on the case.
Neighbor Polly McElwee said she didn't know the Skinners that well.
"It's horrible," she said. "We just had a neighborhood party a couple of weeks ago and they were both there and seemed fine."
In 2003, Dr. Skinner won a $30.2 million defamation verdict against Trident Health System that later was overturned. Trident Health System hired Skinner to run a satellite clinic in St. Stephen. After four months, he filed numerous complaints about conditions there and was terminated. He sued Trident for breach of contract and defamation, according to the July 11, 2003, issue of Medical Economics.
He subsequently joined the Motley Rice law firm as an in-house medical expert. Skinner provided expert review of medical records as they related to pharmaceutical and medical-device cases. He also helped review potential medical, hospital and nursing home abuse and neglect cases.
Andy Paras contributed to this report.
LOAD-DATE: July 15, 2010
LANGUAGE: ENGLISH
PUBLICATION-TYPE: Newspaper
Copyright 2010 The Post and Courier (Charleston, SC)
All Rights Reserved