Sad News
I just learned that Steve Squires passed away on April 26. Steve was a great supporter of this web site. He was one of the early computer scientists to work on the creation of the internet. Steve was also a leading pioneer in the field of high-performance computing. Steve went to Drexel after graduating from HHS. He then went to get a masters from Princeton and a PhD from Harvard. Steve was sort of a protégé of Dr. Joe Schmuckler during his time at HHS. Our deepest sympathy goes to his wife Ann, his daughters and his extended family.
Junior High Shop Class --- The "Girls"
Thanks to Roni Mullen for sending in this picture of Jr. High Wood Shop class --- for the young women of HHS65. It is posted on the HHS65 Facebook page and there have been many folks identified. Let's see if we can name everyone in the picture. You can also hop onto the HHS65 FB group page and tag the picture. Thanks Roni for finding this gem. Some of the girls identified thus far: Nancy Miller, Janet Kirbert, Bev MacCloud, Diane Elanjian,Leslie Chaney on far right middle, Elaine Stiriz bottom left 2 in, Nina Tafel, Donna Masters, Linda Woods, Nancy Miller, Janet Kirbert, Bev McCloud, Julia Gottlieb, Ellen Weber. Go to the Discussion tab on the left if you can identify others. And also join the FB group if you aren't already there.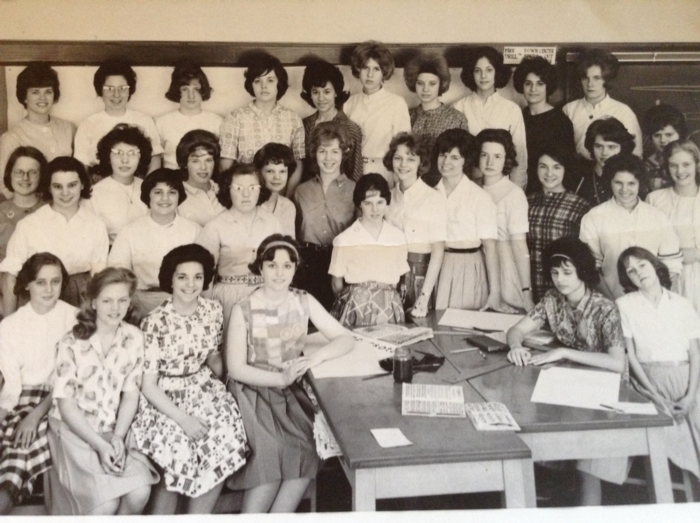 Our site homepage has been "hit" 96,084 times.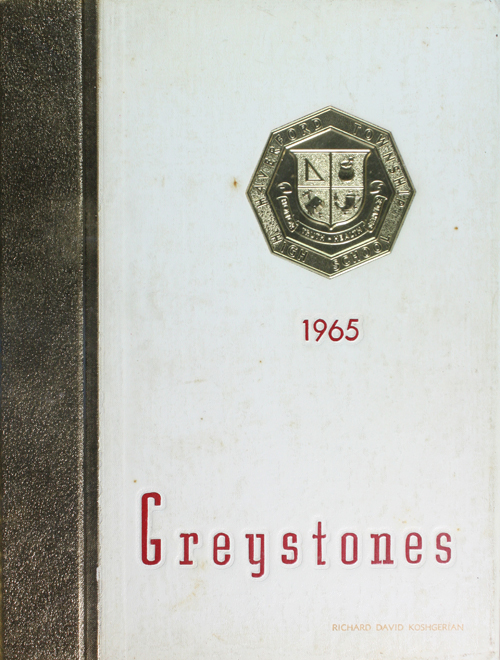 _____________________________________________________
---------------------------------------------------------------------------------------------------------------------
Our Site
Welcome to the Haverford Senior High Class Of 1965 web site. Back in October of 2010 we had our 45th reunion. We just held an amazing 50th reunion. I don't know what is next. In the meantime, we will be looking for "lost" classmates and allowing us all to interact through this site.
Please email or contact your friends and tell them to sign on. We are trying to build our list. Also, please fill in your profiles and upload some pictures. I get the statistics for activity on the site and it seems that most of us are reading the profiles and are re-connecting with long, lost friends. I am also looking for some old pictures - even as far back as 1-6 grade class pictures. Feel free to contact me if you have some or if you have any questions about the site.
And, finally, thanks to all you have made that small donation to support the site. I was able to purchase the domain and hosting service for an additional two years which takes us to 2016. Thanks for participating.
Ted Erfer
---
Click on the Facebook logo and join the NEW HHS 65 Facebook group. You will need to "rejoin" the new group even if you were a member of the "old" Facebook group. Facebook changed the way they manage groups. This one is closed to all but members so don't fret about the lock you see on the image.

---
Pictures of the day
More talent than seemed possible! Thanks to Jean Principe for sending this fuzzy old Poloroid.
Please help identify the group. Jean says: Barb, Gail, Elaine, Mary, "Me." Does that help?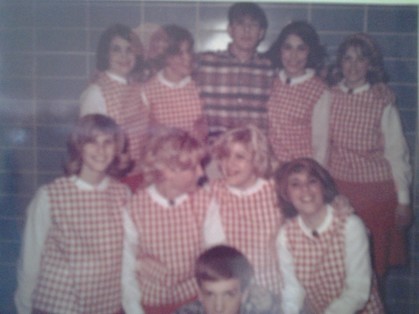 Feel free to comment on pictures in the User Forum Section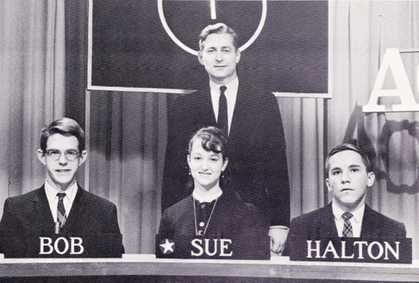 ANNOUNCEMENTS
Your Action Needed
A number of folks requested a "class list" which includes name, address, phone number and email address. I can produce such a list for anyone that would like a file they can view or print. All of this information is on the site but is protected from view. I just added an opt in/opt out question as part of the registraion on your profile page.
Please log on to your page and either opt in or opt out of this. Opt OUT if you don't want your information on the class list. I will give everyone until this Friday, June 26 to indicate their choice. I will assume it is OK to list you if you don't log on. Just go to "Edit Profile" on the left side of the home page.
The list will not be public and will not be allowed to be used for any solicitation. You can still reach anyone through this site. The list you have at any time may not be as current as the information on this site as people change contact information frequently - and new people come on board. Make sure you update any of your information.
I have gotten a lot of requests for such a list since everyone went home, sobered up, and rested from the reunion.
Let me know if you have any questions or concerns - and please log on ASAP.
Ted(dy)